Regular price
$3,829.00 USD
Regular price
Sale price
$3,829.00 USD
Unit price
per
Sale
Sold out
HDS2022-H8 | HDS2022-H12
The first hydraulic concrete cutting saw that can cut up to 20" deep in block, concrete, and stone with a single blade.

Our Patented drive system ensures 100% blade utilization.

Achieve up to 3x faster cutting speeds and a remarkable 5x longer diamond blade lifespan compared to concrete chainsaws.

Versatile - All Dragon Saws are compatible with 16", 20", and 24" blades.
*Dragon Saw Blades are sold separately
View full details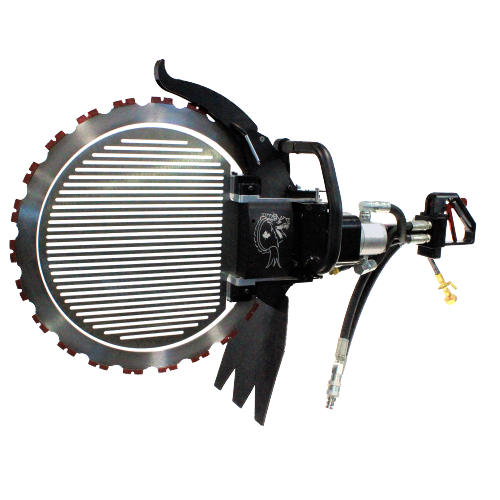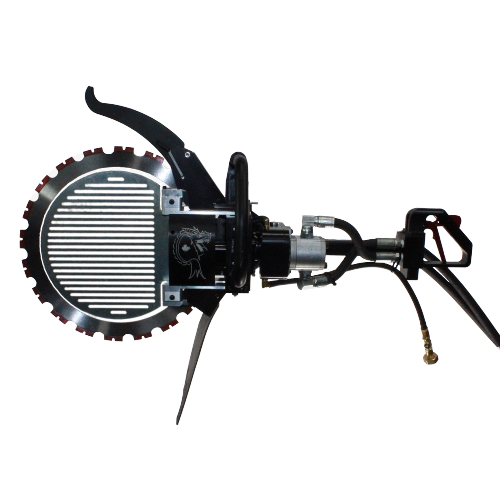 Introducing the Hydraulic Dragon Ring Saw - Your Ultimate Concrete Cutting Saw
Are you in search of the best cutting solutions for your concrete, masonry and stone? Look no further than ACG Saws. Our Hydraulic Dragon Ring Saw is designed to exceed your expectations. With our patented drive systems you can get unmatched cutting depth and unparalleled diamond blade life. We are unlike any other concrete cutting saw on the market today.
Key Features:
The Only Concrete Ring Saw with 20 inch Deep Cutting Capability: Experience the power and versatility of our Hydraulic Dragon Ring Saw's remarkable 20 inch deep cutting capability. With this exceptional cutting depth, you can effortlessly handle a wide range of materials, including concrete, stone, asphalt, and more. Unlock precision and efficiency in your cutting tasks.
No Pre-cutting required: Forget about the hassle of preliminary cuts. Our Hydraulic Dragon Ring Saw eliminates the need for time-consuming and labor-intensive pre-cutting, allowing you to dive right into your main cutting tasks. This not only saves you time but also boosts your overall productivity.
Precision without Overcuts: Achieve the highest level of precision with our saw's advanced engineering. It delivers clean and precise cuts without overextending, ensuring that every cut is accurate and free from imperfections. Say goodbye to rework and enjoy professional-grade results.
No Blade Slippage: Safety and consistency are paramount. Our secure blade attachment system prevents any blade slippage during operations. This guarantees that your cuts remain consistent and smooth, reducing the risk of accidents and ensuring that the job is done right the first time.
Eliminates Corner Drilling: Bid farewell to the tedious process of corner drilling. Our Hydraulic Dragon Ring Saw's design and capabilities eliminate the necessity for corner drilling, saving you precious time and providing a cleaner finish. Reduce additional patch-up work and achieve a more polished end result.
100% Diamond Blade Utilization: Unlike some saws that wear out the blade's center faster, our design ensures uniform use across the entire blade. This promotes a longer blade life, reduces replacement costs, and guarantees consistent cutting depth throughout the blade's lifecycle.
Lightweight Design: Despite its robust capabilities, our Hydraulic Dragon Ring Saw is designed to be lightweight. This feature enhances handling and maneuverability, reducing operator fatigue and making it suitable for extended use without compromising comfort.
1-Year Warranty: We have utmost confidence in the quality of our product, which is why we offer a comprehensive 1-year warranty. Your satisfaction is our priority, and this warranty underscores our commitment to excellence and customer satisfaction.
Applications: Your Versatile Cutting Solution
Our Hydraulic Dragon Ring Saw is a versatile wet concrete cutting saw suitable for a wide range of applications in various industries. Whether you're involved in concrete and masonry work, infrastructure development, landscaping projects, or demolition tasks, our cutting tool will revolutionize the way you work.
Hydraulic wet saw for Concrete and Masonry:When it comes to concrete and masonry projects, precision and efficiency are paramount. Our Hydraulic Dragon Ring Saw is your trusted companion for cutting through concrete structures, massive blocks, and intricate designs. With its 20 inch deep cutting capability and precise control, it ensures that even the toughest concrete surfaces are easily managed. Say goodbye to the hassle of multiple tools or preliminary cuts – our saw's power eliminates the need for pre-cutting, saving you valuable time and increasing productivity. The absence of overcuts and blade slippage guarantees clean and accurate cuts, reducing the risk of structural issues and additional finishing work. Whether you're involved in constructing buildings, pathways, or sculptures, our saw is an indispensable tool.
Infrastructure Development: In large-scale infrastructure projects such as roadways and bridges, precision cutting is essential. Our Hydraulic Dragon Ring Saw empowers you to execute these projects with ease and flawless precision. Its ability to cut up to 20 inch deep makes it ideal for handling substantial structures and materials. By eliminating the need for corner drilling and pre-cutting, it streamlines the construction process, ensuring efficiency and high-quality results. Choose our saw for infrastructure development, and experience the difference in performance and productivity.
Landscaping: Landscaping projects demand creativity and attention to detail. Our Hydraulic Dragon Ring Saw is your partner in creating pathways, sculpting garden structures, and shaping landscapes to perfection. With its lightweight design and precise cutting capabilities, it enables you to craft intricate designs with ease. Say goodbye to the tedious process of corner drilling and time-consuming preliminary cuts. Our saw makes landscaping tasks more efficient and ensures a polished finish that enhances the beauty of outdoor spaces.
Demolition: Efficient and safe demolition is crucial, whether you're dismantling old structures or clearing the way for new construction. Our Hydraulic Dragon Ring Saw is up to the task, offering the power and precision required for demolition projects. Its ability to cut through concrete and stone with ease means you can efficiently break down structures while minimizing the need for additional patch-up work. Experience the confidence that comes with using a tool that ensures clean and precise cuts, making demolition tasks more manageable and safe.
Why Choose the Hydraulic Dragon Ring Saw for Your Concrete Cutting Needs?
When it comes to reliable and top-of-the-line cutting solutions, ACG Saws & Tools of Canada Inc. is the premier choice. Our Hydraulic Dragon Ring Saw is an industry game-changer, offering advanced hydraulic technology for unmatched efficiency and precision. With a track record of excellence, we ensure every cut is a masterpiece.
International Shipping Available
ACG Saws & Tools of Canada Inc. can ship worldwide, so you can get unrivaled products anywhere you are. Begin your cutting journey with us today!
Still Have Questions?
Hydraulics

Connection 1/2" Fittings
About 12" of hose Length
2000-2500 PSI
Weight 32 lbs with Blade

Specification

Minimum Blade Diameter: 16"
Maximum Blade Diameter: 24"
Wet Cutting Only!
Cutting Depth of 12" to 20"